| Universities offers Scholarships in Germany | Name of the Scholarship | Eligibility | Amount |
| --- | --- | --- | --- |
| CBS International Business School | Best Performer Scholarship | Merit based | 25% tuition fee |
| CBS International Business School | DAAD scholarship | Bachelor's in 6 years, 2 years' work | 800 EUR/month |
| CBS International Business School | Konrad Adenauer Foundation (KAS) scholarship | Good German (B2-level) proficiency | 850 EUR |
| EBS University, Wiesbaden | Scholarship of the MOMENI Group Foundation | Need based along with good academics | (Partial) scholarship to finance tuition fees |
| Constructer University | Academic achievement scholarship | Merit based | 8000 EUR |
| Constructer University | Academic achievement scholarship | Merit based | 8000 EUR |
| Lancaster University, Leipzig | Student accommodation offer | Pre-Masters in Business/Computer Science | 5000 EUR |
| Lancaster University, Leipzig | Development-Related Postgraduate Courses (EPOS) | Deposit payment by June 30 | 1 month free accommodation |
Highlights of Scholarships in Germany
Designed for growth improvement to postgraduate students

Up to 8000 EUR waiver in tuition fee for bachelors and masters courses

German public universities and DAAD offers assistance to international students

Both government-based and private scholarships are offered

Scholarship offers for Ph.D. students

Most scholarships are awarded on the basis of merit

1 month of free accommodation is offered in the Student Accommodation Offer

A simple and comprehensible application process

Helpful in enriching the learning experience during a course at any level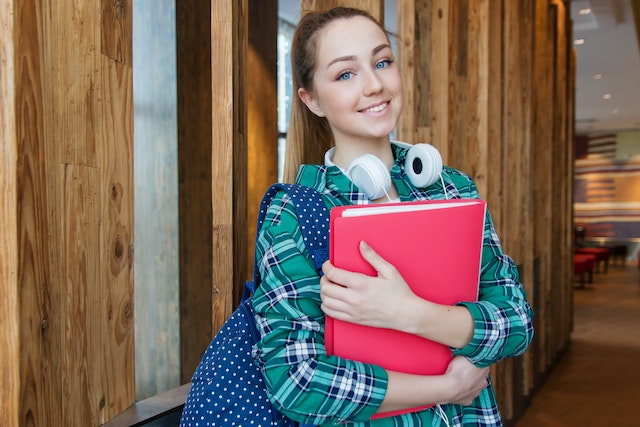 Scholarships in Germany
Scholarships in Germany play a very important role among foreign students when it comes to receiving education. While having a chance to study in Germany, government grants give foreign students the possibility of attaining exposure, experience, and knowledge on both personal and educational fronts. This is why you do not need to think more about anything. Just find out the procedure to Apply for scholarships in Germany.

Anyone can get the benefit of Fully funded scholarships to study in Germany (country-specific), but there is a certain criterion to meet. These fully-aided scholarships are designed for only brighter students who have done excellently in their academics in their native countries. Government of Germany Scholarships cover almost the entire tuition fees of a program, accommodation expenses, and other expenses as well including health, travel, etc. If you need any help or guidance, then we, at GoGermany, are always ready to serve you. We have complete info about the latest scholarships in our database, which make us capable of fulfilling the dreams of international students.
Am I Eligible for Scholarship in Germany?
As there are different institutions or universities offering scholarships, this is why the Eligibility for Scholarships in Germany may vary accordingly. Ensure you know that there is no common eligibility method to award a scholarship to international students. Both public and private universities set their own criteria for awarding scholarships. Certain factors that may form a part of the Requirement to apply for scholarships in Germany include the English language proficiency test score, a certain grade in a particular study stream, merit, proficiency in the German language, and many others. In order to meet the eligibility for a scholarship at any level including a bachelor's, master's, or MBA, the right knowledge is important. For that, keep in touch with the scholarship team of GoGermany, who will guide you genuinely.
Types of Scholarships in Germany
The German education system is known for assisting those students who are financially weak and good at their studies. It does not let students break their hopes and desires to study in Germany because of their financial condition or any other thing. It states that students can receive scholarships for a variety of courses in any stream by meeting the eligibility. When it comes to finding the best scholarship to fund your bachelor's, master's, or management education in Germany, you should not miss to understand the types of scholarships. It should be your priority to know all details available about scholarships. By doing so, you can easily take complete advantage of the scholarships in Germany.

Scholarships are grants from a university or institution to aid students financially. Using scholarships you can reduce the amount of tuition fees and sometimes, accommodation and other expenses also get reduced. But first of all, students should comprehend what Types of Scholarships in Germany for Indian Students are available. Let's categorize the scholarships in Germany in two parts:
Government-funded scholarships : It is clear from the name that these scholarships are entirely funded by the government of Germany. After evaluating the financial condition and other eligibility criteria, these scholarships are granted to Indian students and almost cover all kinds of expenses while living and studying in Germany.
Non-government-funded scholarships or private scholarships : Such scholarships are funded by private institutions or universities. It means that the government has nothing to do with these scholarships. They have different conditions for eligibility that Indian students have to meet if they want to get the benefit of scholarships.
Check out some scholarships offered by various universities in Germany:
CBS International Business School
Here, various scholarships are provided such as the CBS Scholarship, Best Performer Scholarship (25% of the tuition fee), government-funded DAAD Scholarship (800 EUR per month), and Konrad Adenauer Foundation (KAS) scholarship (850 EUR).
EBS University, Weisbaden
Talent@EBS Scholarship is awarded to those who are interested in master's, bachelor's, and MBA programs. Other scholarships include FemaleLeaders@EBS Scholarship, LeadershipPersonalities@EBS Scholarship, CFA-FinanceMaster@EBS Scholarship (for masters), Deutschlandstipendium, and Scholarship of the MOMENI Group Foundation.
Gisma Business School
Scholarships offered at Gisma Business School are funded by Gisma Global GmbH. Academic merit scholarship, Exceptional Career Scholarship, Principal's Scholarship for Entrepreneurship, Rector's Scholarship, Family Scholarship, and Women in Business Scholarship are some scholarship options.

Other scholarships are:
Bachelor-Scholarship (International School of Management, Dortmund)
Academic achievement scholarship for masters and bachelors with an award of 8000 EUR (Constructor University)
A grant of up to 3000 EUR for undergraduate students at Lancaster University, Leipzig
Development-Related Postgraduate Courses (EPOS)
GoGermany can help you with the application procedure for any scholarship in Germany in a detailed and comprehensive manner. Aside from that, we have educational loan options to fund your education in case of ineligibility for scholarships.
GoGermany's Extensive Footprint in India
Offices across India
250+ Experienced Consultants
Chennai, Coimbatore, Bangalore, Cochin, Hyderabad, Mumbai, Pune and many more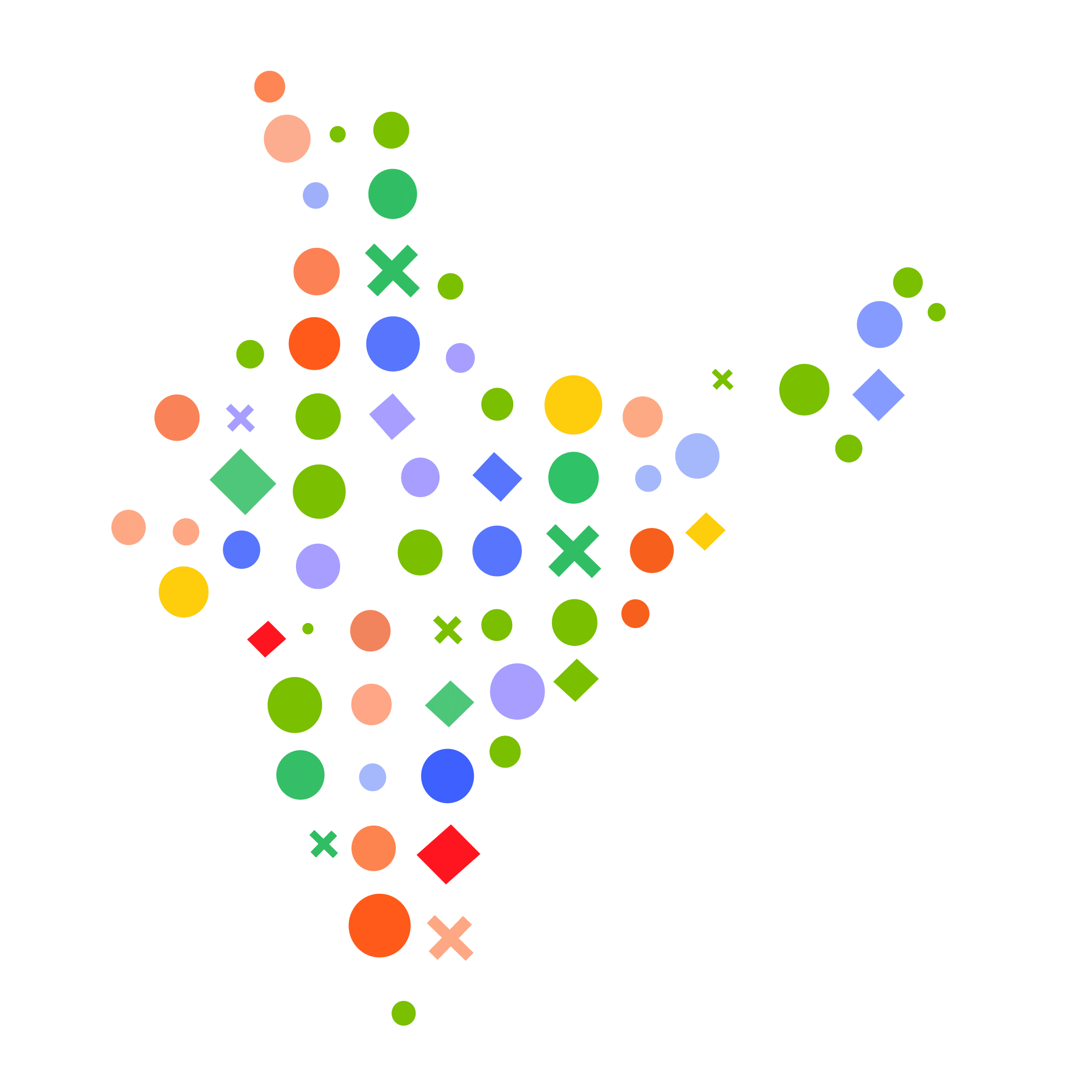 Scholarship for Masters in Germany
A Scholarship for Masters in Germany introduces the gateway for equal opportunity to international students in educational endeavors. When you are willing to apply for any scholarship for masters in Germany, don't miss to check out the list, which is as follows:
Academic achievement scholarship at Constructor University
Talent@EBS Scholarship at EMBS University
DAAD Scholarship at CBS International Business School
Konrad Adenauer Foundation (KAS) scholarship at CBS International Business School
There may be different conditions for scholarships in Germany for Masters in every university or college. So, make sure you are familiar with the latest updates regarding the eligibility requirements. Do you need any suggestions or ideas on how to apply for scholarships in Germany for Masters? If yes, then approach the GoGermany expert team, who provides excellent scholarship assistance. Under our supervision, you can easily work on the scholarship application procedure and other things as well including documentation, accommodation, etc.
Scholarships for MBA in Germany
Germany's government and universities reward international students with scholarships. If you think you are eligible for it you must make yourself aware of the conditions for scholarships in Germany for MBA. There are all different types of financial aid, grants, Scholarship for MBA in Germany, and awards available which you can discuss with the GoGermany team.

ESMT MBA Scholarships : there are 28- merit-based awards for full-time MBA students. You will need to show your career achievements, academic performance, social skills, and leadership skills to avail of this scholarship.

Academic achievement scholarship : it is a merit based scholarship for bachelors students. The scholarship is provided by the Constructer University and the amount awarded is 8000 EUR. Frankfurt School MBA Scholarship: - this scholarship is awarded to International students, women in business, and those who show outstanding academic performance. A partial amount of tuition cost is covered under this scholarship. Ask GoGermany experts about how to apply for scholarships in Germany for MBA
Scholarships for Bachelors in Germany
There are conditions for scholarships in Germany for Bachelors and make sure that you are aware of them so that you can successfully avail scholarships.

cademic achievement scholarship : scholarship is provided by Constructer University and the amount covered is EUR 8000. It is a merit-based scholarship that will be based on your academic performance.

Lancaster University, Leipzig academic achievement scholarship : the scholarship covers EUR 3000. To avail of this Scholarship for Bachelors in Germany you will need an IB score of 40 to be eligible.

The majority of the scholarships are merit based so make sure to contact GoGermany to discuss your queries about How to apply for scholarships in Germany for Bachelors. Indian students can apply for this scholarship with the help of our expert consultants. Merit-based bachelor's scholarships can provide cover from EUR 1000- EUR 8000 depending upon the scholarship you are eligible for.
Scholarship for Indian Students to Study in Germany
There are many scholarships available for Indian students for which they must first check the eligibility criteria. If you wish to study in Germany you are going to get plenty of support. Students can check their eligibility with GoGermany and find the one they can fit in. Here are some of the scholarships to study in Germany for Indian students.
Government scholarships
In Germany Indian students are going to find different government-funded scholarships and the amount of scholarship will depend upon the financial needs of the students. With this type of scholarship, you can gain EUR 150 to EUR 800/month. Some of the popular government scholarships are
Erasmus Scholarship Program : is for post graduate students who gets a good grant amount and health coverage.
DAAD scholarship : is for students with excellent academic records and the amount covered is EUR 861-EUR 1200.
Non Government scholarships
There are scholarships available for Indian students which fall under the category of Non-Government scholarships. These scholarships are offered by German universities, big companies, and others. The eligibility criteria and value will depend upon the host of the scholarship.

Heinrich Ball Foundation Scholarship : students who wish to take admission for PG and Ph.D. courses in German institutions are eligible for this scholarship. Students will avail the amount of EUR 10,200- EUR 12,000.

Bayer Foundation Awards : This scholarship is for those who have excellent academic records. This scholarship is going to provide funds of EUR 30,000.

Friedrich Ebert Stiftung Scholarship : students who have a good academic portfolio can apply for this scholarship. The amount of Friedrich scholarship is EUR 12,000.

There are also university scholarships available in Germany. These scholarships are available for undergraduates, post-graduates, and Ph.D. students. To check the eligibility and amount students must check the website of the university or seek help from GoGermany experts. Heidelberg University offers scholarships for both native students and non-EU students. Some of the scholarships offered by the university are the Hans Peter Wild talent scholarship with an allowance of EUR 12,000 and ISFA with an allowance amount of EUR 10,000. Students don't have to worry as there is an abundance of options available for you if you are eligible. There are degree specific scholarship grants also available. To know more about scholarships and scholarship assistance make sure to call GoGermany experts. Our experts can also guide you about the application process, VISA, SOP/LOP, accommodation, post study assistance, and lots more. We guide our students with all possible options they have. Call us today!
FAQ:
---
Can I get a scholarship to study in Germany?

There are plenty of scholarship programs like Government funded non-funded scholarships and university scholarships available for Indian students. All these scholarships have different eligibility criteria which students must understand. Ask GoGermany expert about your eligibility.
---
How to apply for a scholarship in Germany?

The website of the university and the official website of the host is the best way to know the procedure. There are tough criteria to avail of German scholarships. To understand things easily you can ask GoGermany expert and get precise scholarship guidance.
---
Are there government funded scholarships for Non-EU students in Germany?

Yes, there are DAAD and Erasmus + funding international students to study in Germany. The government based scholarships can cover a huge amount of your expenses. These government funded scholarships are also designed for Indian students. A pretty good amount of allowance is provided under government scholarships. Check out GoGermany for more details.
---
What percentage is required to be eligible for Germany scholarship?

There are some scholarships that require your CGPA scores and others judge you on your academic and merit scores. This will depend upon the UG/PG/Ph.D. program as well as the university you are applying to. For instance, CGPA required for a Master's in Germany is at least 70% (7.0 score).
---
Where can I get complete information on German scholarships?

GoGermany is the leading consultant with a 99% success rate. Here experts will guide you through all your queries precisely.
---