English Language Requirements for Bachelors in Germany
| Universities for Bachelors in Germany | IELTS | TOEFL | PTE |
| --- | --- | --- | --- |
| Arden University, Berlin | 6.5 | 60 | - |
| Berlin School of Business and InNovation | 6 | 80 | - |
| CBS International Business School, Cologne | 6 | 83 | - |
| EBS University, Wiesbaden | 6 | 80 | - |
| EU Business School, Munich | 6 | 80 | - |
| GISMA Business School | 6 | 80 | - |
| International School of Management, Dortmund | 6 | 80 | - |
| Jacobs University, Bremen (Constructor University) | 6.5 | 90 | - |
| Lancaster University, Leipzig | 6 | 87 | 58 |
| New European College, Munich | 6 | 80 | - |
---
Show 4+ Universities

To study in Germany, you must first prove your English proficiency to the university. The majority of public universities require students to be proficient in German, but on the other side, in private universities, it is easy to find English-taught programs. The Minimum English Language Requirements for Bachelors BSc in Germany includes TOEFL, PTE, IELTS, or Duo lingo test score. Every university has a set criterion, and students must fulfill it to secure their admission. In India, all the cities have centers for IELTS, PTE, TOEFL, and Duolingo. Duolingo is gaining popularity among Indian students these days. The best thing is that many German universities and institutions accept it.
The score range of the Duolingo test is between 10 and 160 points, where if students get 95-100 points, it is equivalent to 6 IELTS bands. Check with the GoGermany expert for the Duolingo score at your favorite university along with guidance on university shortlisting accepting PTE scores.
Minimal English scores for bachelors in Germany is between 10 and 90; students must score 51-60 to get admission in undergraduate programs in Germany. There are four sections for which students will have to prepare; Listening, Reading, and Speaking & Writing. Then comes TOEFL with 4 sections: Listening, Reading, Writing, and Speaking. The score range for TOEFL is 0 to 30 for each. Students must score a maximum of 120 points. Most German universities ask for 90 bands in your TOEFL test. Students don't have to worry about English language proficiency tests as a lot of help is available online. There are apps and many general tips to help students practice and prepare for their English proficiency examination. For further guidance about language proficiency and your favorite university, you can take advice from our GoGermany experts.

Another one of the English Exams Required for a BSc in Germany is IELTS. It is easy to find an IELTS center in India because IELTS is a widely accepted English language proficiency test for which students prepare every year. All public and private German universities accept IELTS; we advise you to check the university details or confirm the same with our GoGermany consultants. There are four categories in IELTS; Reading, speaking, Writing, and Listening. Each score is between 0 to 9, and the overall score is counted. You will need 6.0 to 6.5 points to enter a German university.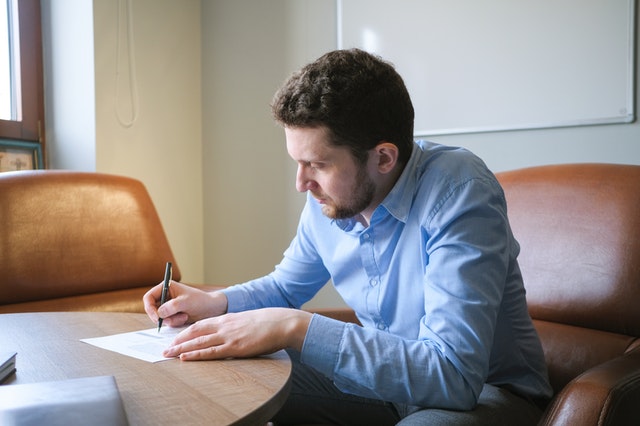 Germany Undergraduate English Language Requirements are simple to understand, and students must make sure to be aware of it. There is no way a student can get into a German college without passing the required English language proficiency exams. We have 150+ certified and experienced people to guide you through the process. If you are confused about which English language proficiency test you should take, just ask our expert. From your simple questions to pinching predicaments, our experts can resolve all. We are a call away!