| Universities for MBA in Germany | IELTS | TOEFL | PTE |
| --- | --- | --- | --- |
| Arden University, Berlin | 6 | 60 | - |
| Berlin School of Business and InNovation | 6 | 80 | - |
| CBS International Business School, Cologne | 6.5 | 92 | - |
| EBS University, Wiesbaden | 6.5 | 90 | - |
| EU Business School, Munich | 6.5 | 89 | - |
| GISMA Business School | 6.5 | 88 | - |
| International School of Management, Dortmund | 6 | 80 | - |
| New European College, Munich | 6.5 | 90 | - |
| SRH Berlin University of Applied Sciences, Berlin & Hamburg | 6.5 | 87 | - |
| University of Applied Sciences, Bad Homburg | 6 | 80 | - |
| University of Europe for Applied Sciences, Hamburg | 5.5 | 72 | - |
| University of Europe for Applied Sciences | 5.5 | 72 | - |
| International University of Applied Sciences—IU | 6 | 80 | - |
Various MBA programs in German universities are taught in the English language. This is why it is important to show that you are proficient in the English language which is an important part of the admission requirements. The English language proficiency level can vary between business schools or universities but generally requires a minimum score for international students. Moreover, English language requirements may change every year. This is why you need to follow the updated info regarding the Minimum English Language Requirements for MBA in Germany. GoGermany has a team of experts who can help you with f the English language requirements in no time. Approach our professionals to avoid missing any of the latest updates for your German university admission
English Exams Required for MBA in Germany include TOEFL, IELTS, PTE, Duolingo, and CAE. You can appear for any of these English language exams to prove your ability and get a seat in your preferred business school for MBA studies. Every English language proficiency test has its own pattern. A candidate must properly understand the test pattern and score required to prepare for these English Language Tests. GoGermany, a leading educational consultant in India, can give you complete info about the English exams you can appear for.

Undoubtedly, several MBA courses in Germany are taught in the English language. Such universities also require maintaining a certain level of language proficiency such as the English language. So, international students need to meet the necessary English language requirements. To know more about the proficiency level you need to have in English, come to our experts at GoGermany and learn the Minimal English Scores for MBA in Germany. Our experts will offer excellent solutions for students looking for MBA courses in Germany.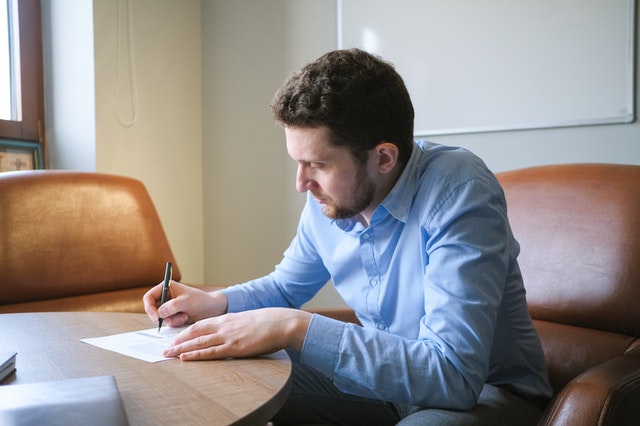 Of course, if you meet general entry requirements, but do not fulfill the English language requirements, then you will not be qualified for any MBA course in Germany. This is the main reason why you need to be very careful and have complete knowledge of the Germany MBA English Language Requirements. Let's check out what scores you are required to have in an accepted English language proficiency to secure your seat in Germany:
In IELTS, you will have to obtain at least 5 bands in each section, making up to 5.5 overall bands.
In TOEFL iBT, you must score at least 61 points.
In PTE, 64 scores are needed as a minimum score.
If you meet the above-mentioned criteria for any of the Accepted English tests for MBA in Germany, then no one can stop you from entering any of the trustworthy and popular business schools in Germany. Keep in mind; such English language requirements may vary from university to university. Don't forget to keep yourself updated with the latest scores from our experts. Moreover, GoGermany is also a leader in the educational consultancy sector. We also give you the latest info about everything. So, don't think too much. Grab a chance to become a graduate with an MBA degree with GoGermany's expert guidance. We are always ready to serve you with trust and commitment. Call us now !